Back to Our Work
Our Work
Vector
Connecting store data to provide insights that increase sales.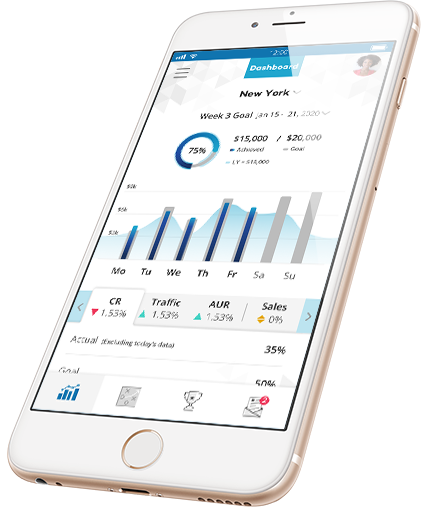 What we did
Summary
We noticed a fundamental gap in the retail industry that our team was able to address. With our internal experts in retail, we developed a solution that efficiently visualizes sales data, empowers employees and motivate their performance.
Results
By staying proactive on business trends and creating vertical communication, you will have a profitable and engaged sales team.
How we did it
An Engaging Experience
Interad worked with leading experts in the retail industry in creating a tool that not only guides employees towards their sales goals, but also creates an engaging user experience through gamification.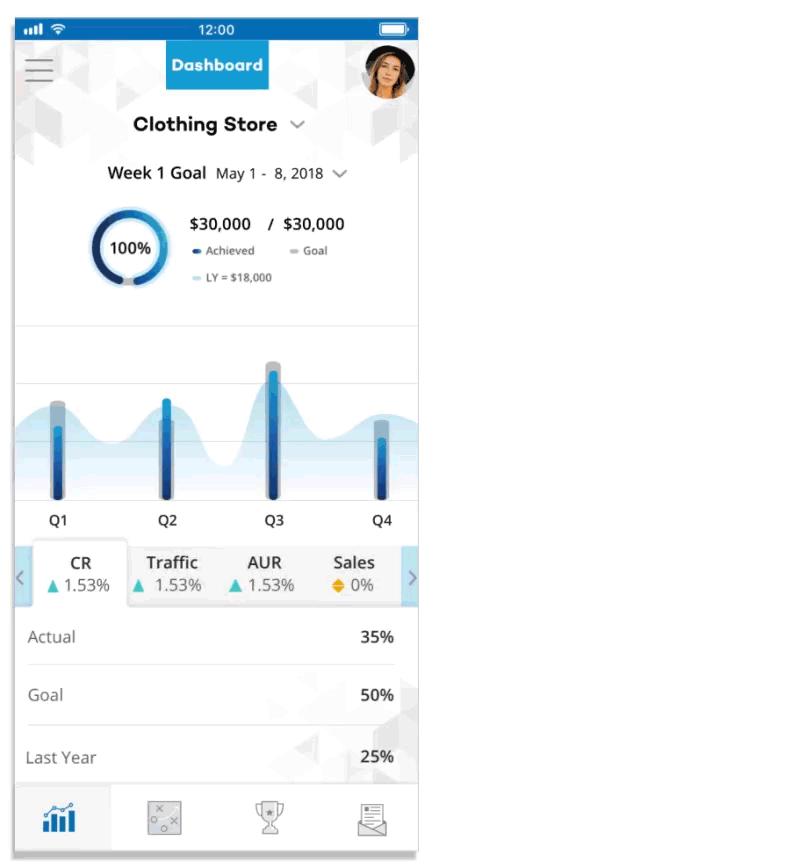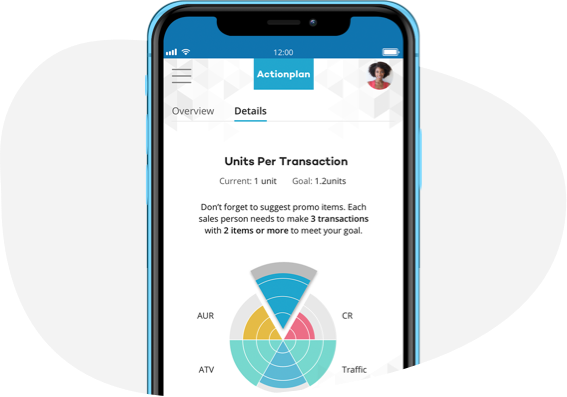 Our RETAIL EXPERIENCE
Our understanding of the challenges on day-to-day store operations provided us insights on how to reduce non-selling moments. Keeping team leaders on the sales floor will create a more profitable and engaged staff. This in turn will translate to more loyal customers.
Showcasing Vector's values
In designing Vector, we wanted to emphasize the importance of spending time with customers rather than generating reports. The app required it to be seamless, intuitive and user-friendly. To energize the sales team, we also introduced a game to promote friendly competition.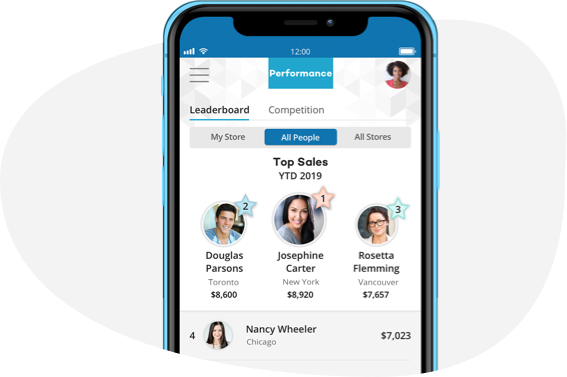 Let's talk
At Interad, our specialty is creating top-quality digital products and professional software services. Let's talk and build your next big project together!