Back to Our Work
Our Work
Shopify
Empowering New Business Owners to Think Big and Simplify E-business.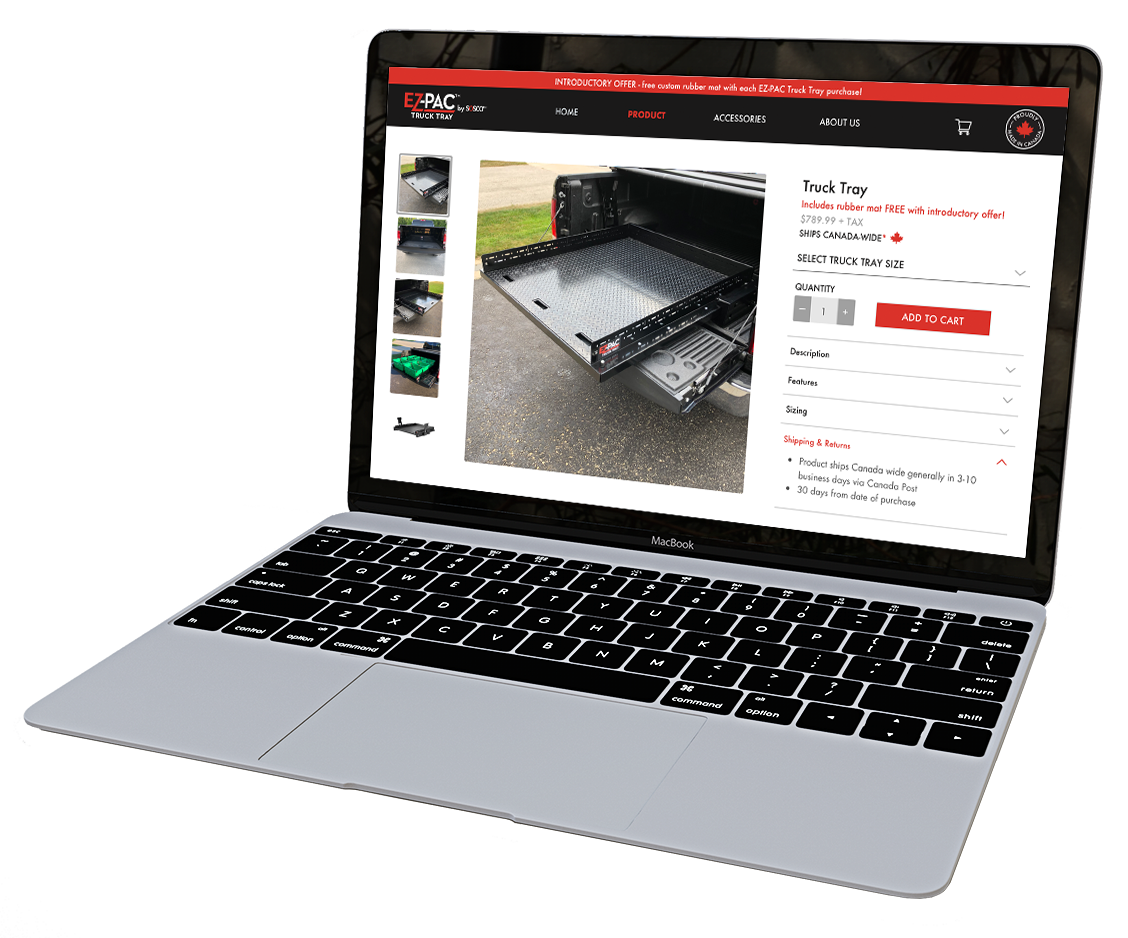 What we did
Summary
Sosco created an innovative product called the EZ-PAC Truck Tray, a pickup truck accessory. Sosco needed to establish a business and an online presence to promote and sell this truck tray solution.

Our team by designed and developed this online presence as a Shopify website showcasing the EZ-PAC Truck Tray. Along with online sales, the site included MailChimp mailing list integration.
Results
In collaboration with Sosco, we created a destination for truck enthusiasts to purchase a convenient solution for loading and unloading everyday items into their trucks.
How we did it
An Engaging Experience
We mixed together client input, an innovative product, lifestyle imagery and videos along with Interad design wizardry and web development smarts.

We created a Shopify website that showcases the EZ-PAC Truck Tray and it's unique design and features. The website shows the every day truck family why it's a product they can't live without.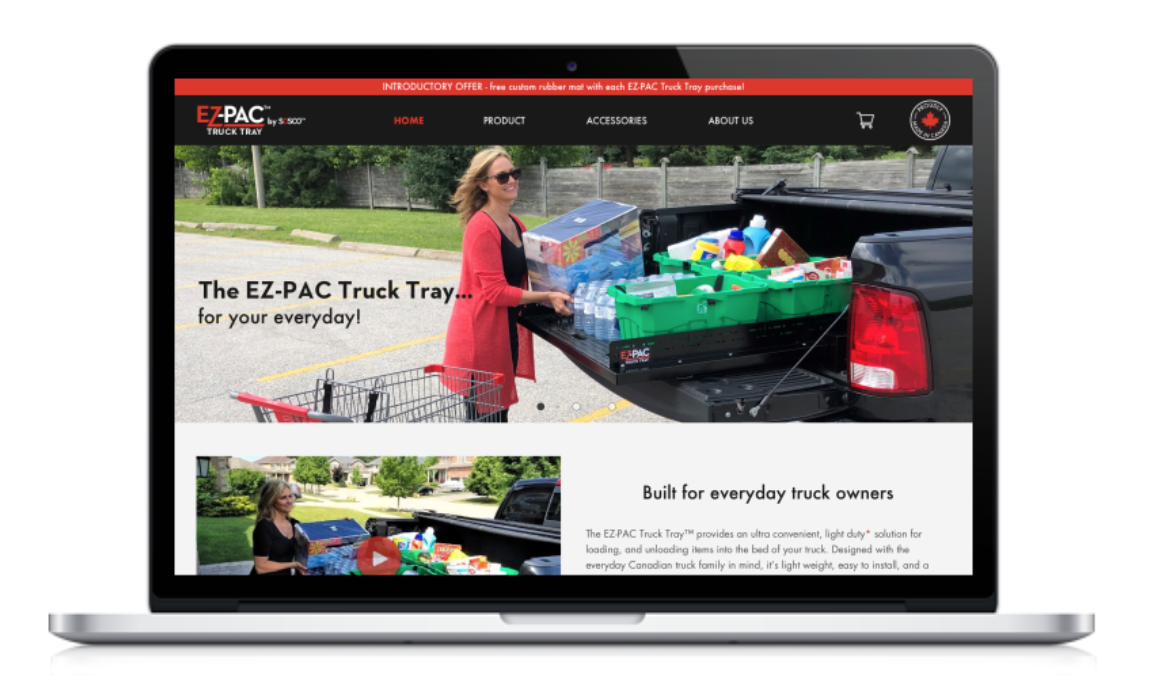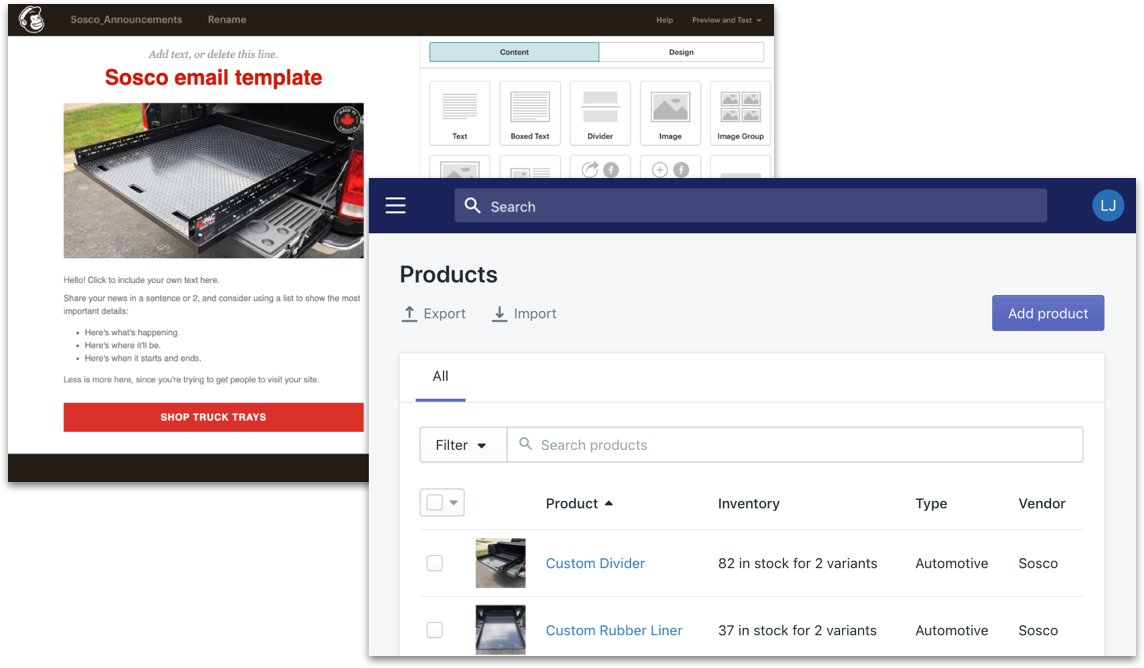 Excellence in Project Management
Projects don't follow a straight, defined path. We collaborated with Sosco through the unpredictable journey to entrepreneurship and worked together to determine the best ways around the obstacles.
Showcasing Sosco's values
We wanted to emphasize Sosco's commitment to creating a website that is proudly Canadian, user-friendly and down-to-earth for the everyday truck family.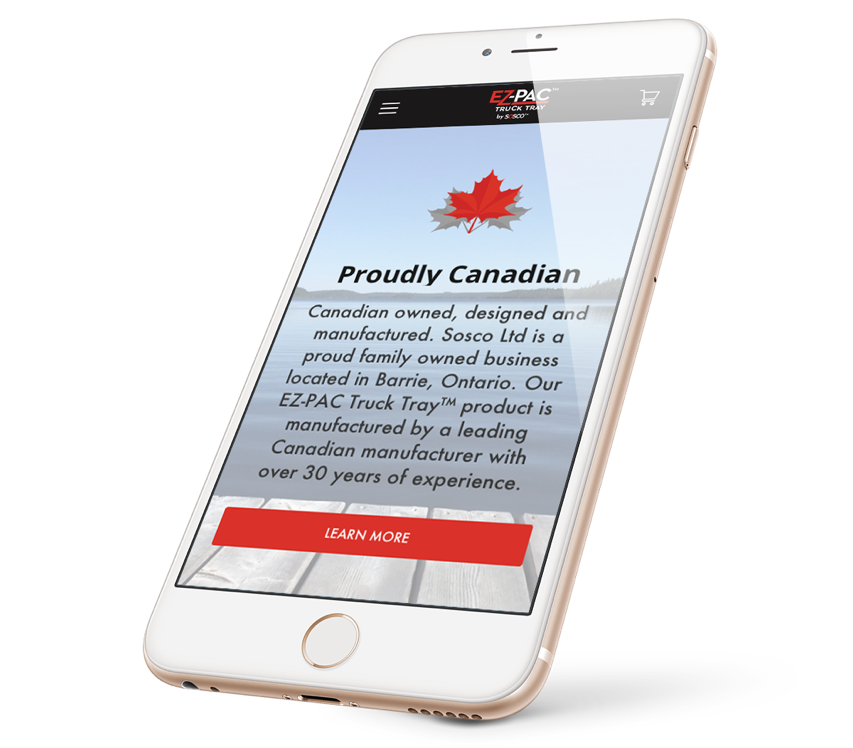 Let's talk
At Interad, our specialty is creating top-quality digital products and professional software services. Let's talk and build your next big project together!