Back to Our Work
Our Work
Nada Grocery
Pivoting during a pandemic: Taking a zero-waste grocery online with Shopify.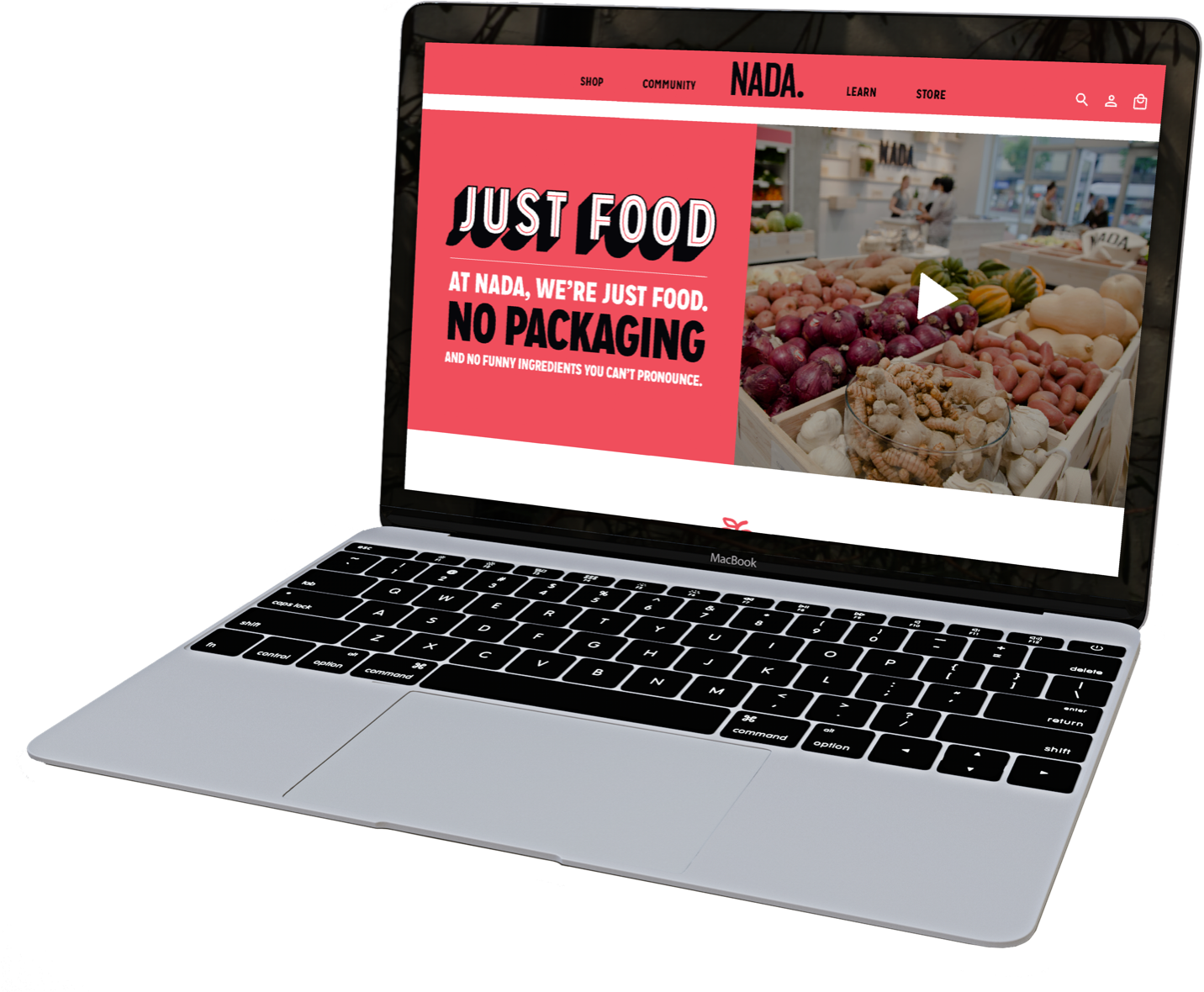 What we did
Summary
Nada Grocery is a zero-waste supermarket in Vancouver, BC that aims to serve its community and improve the local food system by offering local, organic and responsibly-sourced goods, many of which are sold by weight in refillable containers. Nada already had a great website but it didn't have online shopping capability. With a global pandemic underway, Nada saw an opportunity to venture into e-commerce so they could continue to serve their customers safely and effectively.

Enter Interad. Nada Grocery needed assistance in setting up a brand new online shopping site and we had the skills to help. Once our teams were connected by the Coralus community, we worked together to design and build a brand new e-commerce website using Shopify, which included custom features such as scheduled pick up and delivery.
How we did it
Design
Nada already had a well-defined brand style guide and ideas about how their new site would look and feel.

We combined this guidance with Interad's design knowledge and Shopify's framework to craft an initial design. The Interad and Nada teams then worked together through reviews and revisions to design a site that captured the essence of Nada's brand and ensured a great user experience.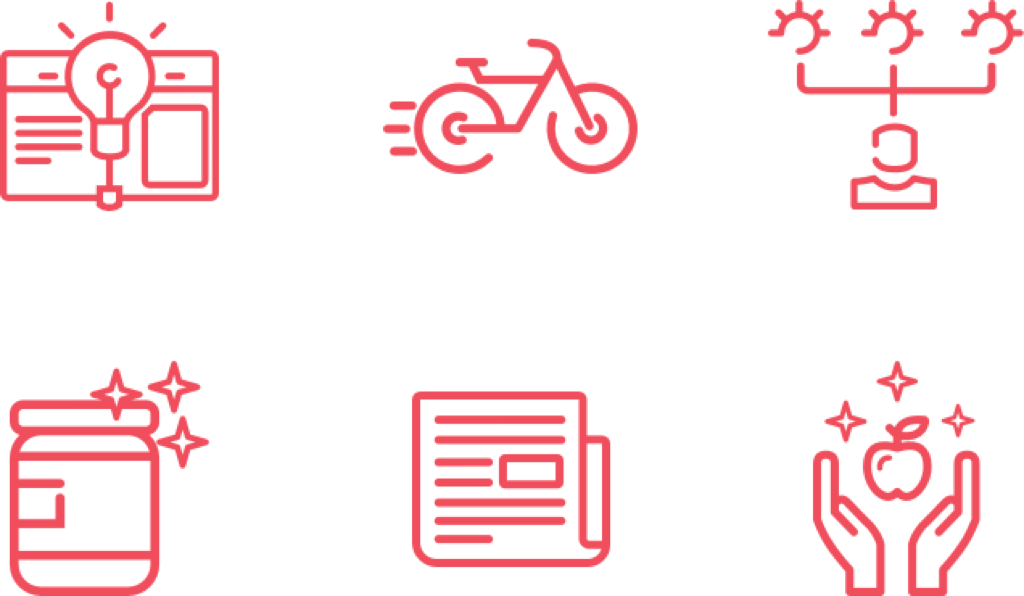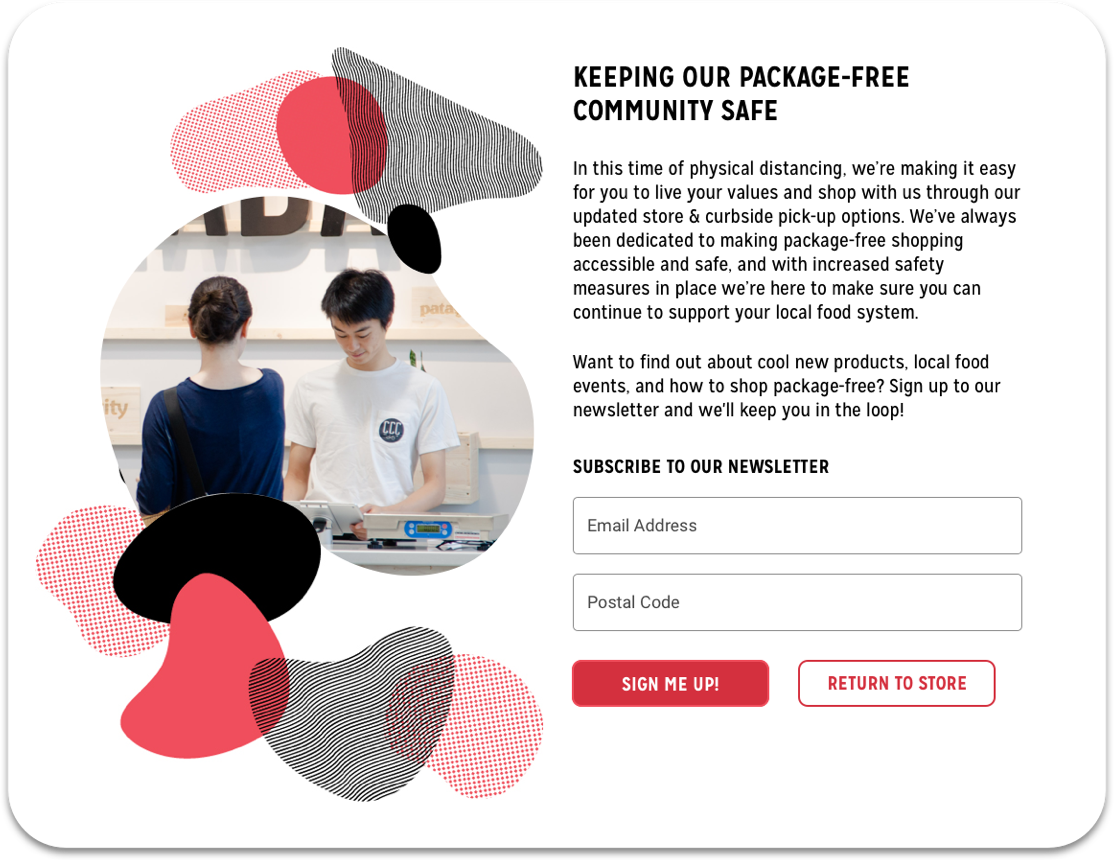 Development
Nada isn't your average grocer, and their unique business model presented distinct challenges, like selling by product weight, filling containers, and the occasional sale of containers. We also had to keep in mind the challenges of conventional grocery stores, such as managing inventory for hundreds of products. To do this, we customized basic Shopify functions and incorporated third-party apps when appropriate (for example, time-blocked pickup and delivery slots).
Phased Launches
Nada's website launched in 2 larger phases: first with pickup orders only, then with added delivery. Smaller updates were pushed to production as they became ready. We delivered continuous updates to production using a prioritized list of features that allowed our teams to keep the project moving forward.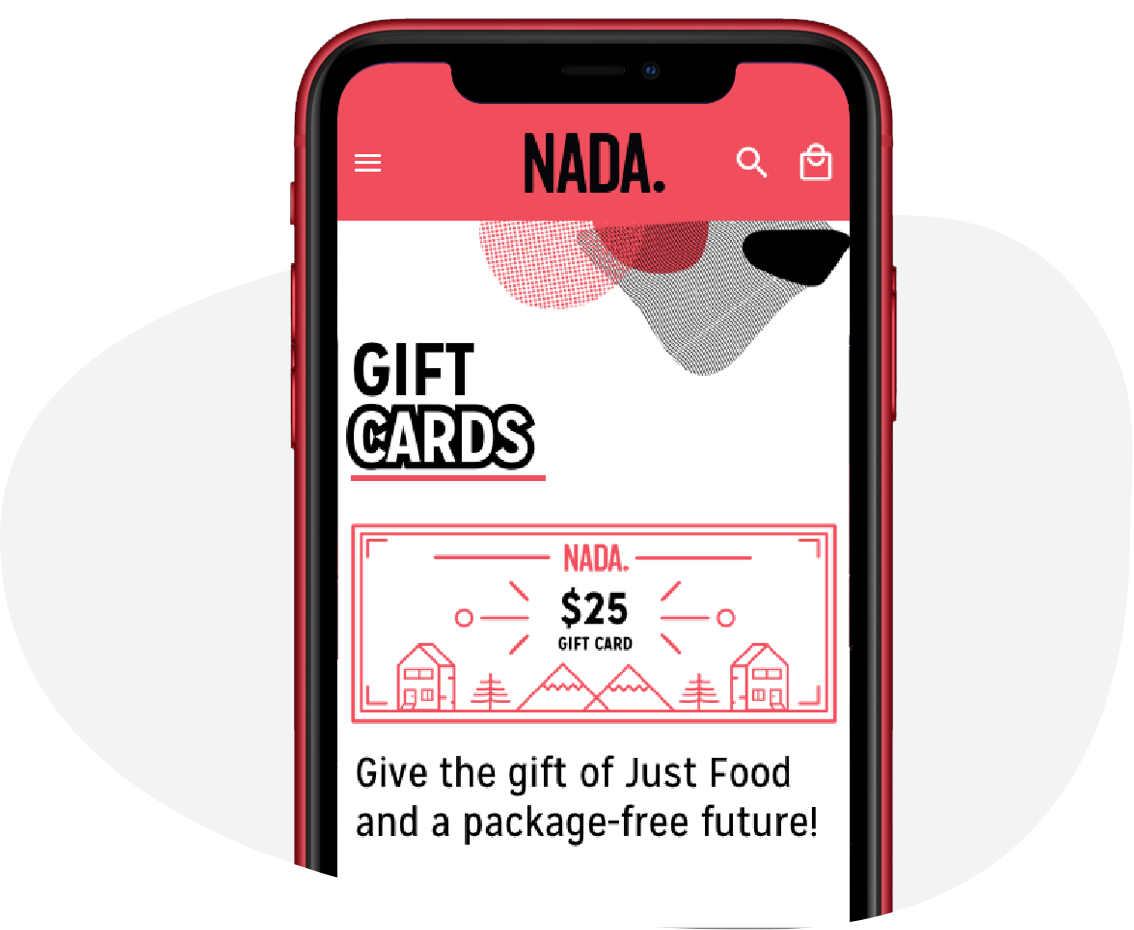 Let's talk
At Interad, our specialty is creating top-quality digital products and professional software services. Let's talk and build your next big project together!